The Horizon platform will be transitioning to a new login system. This transition will take place on December 15th. While this transition should be fairly seamless, there are a few changes to the interface and existing workflows that you should be aware of.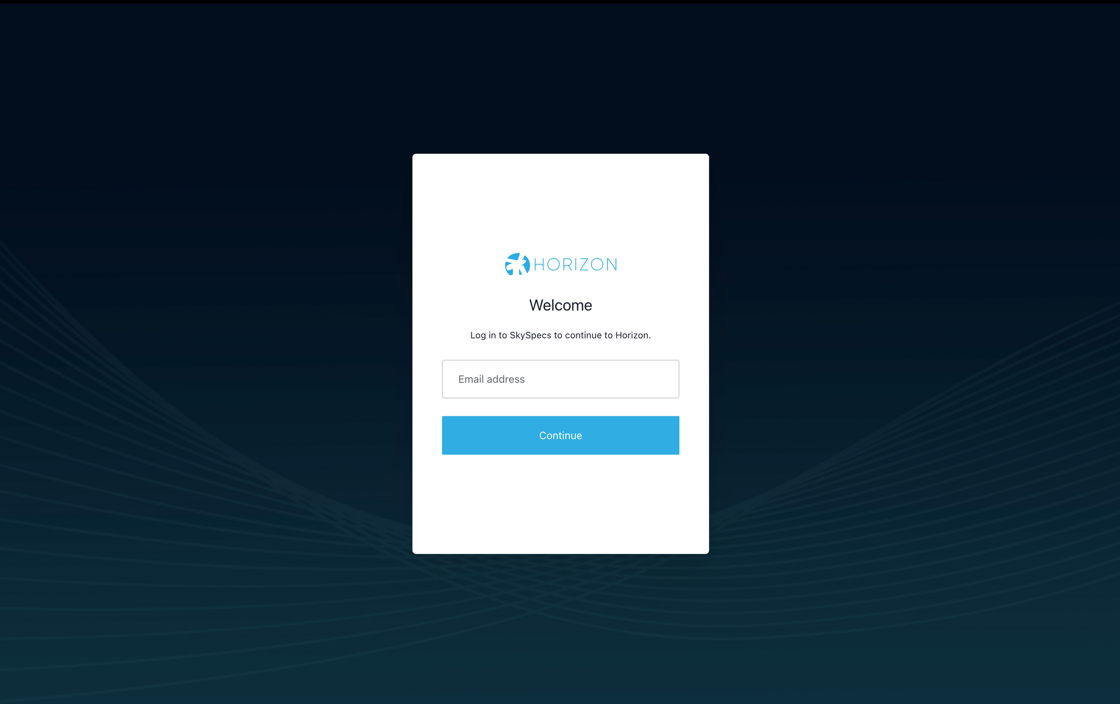 Starting December 15th at 10:30 AM ET
When you navigate to horizon.skyspecs.com, you will be rerouted to the new authentication page shown above. The first thing you'll notice is a brand-new background image and the updated styling on the login form. The second thing you'll notice is a slight change in how you enter your credentials. You'll need to enter your email, then you'll be prompted to enter your password once you click the "Continue" button.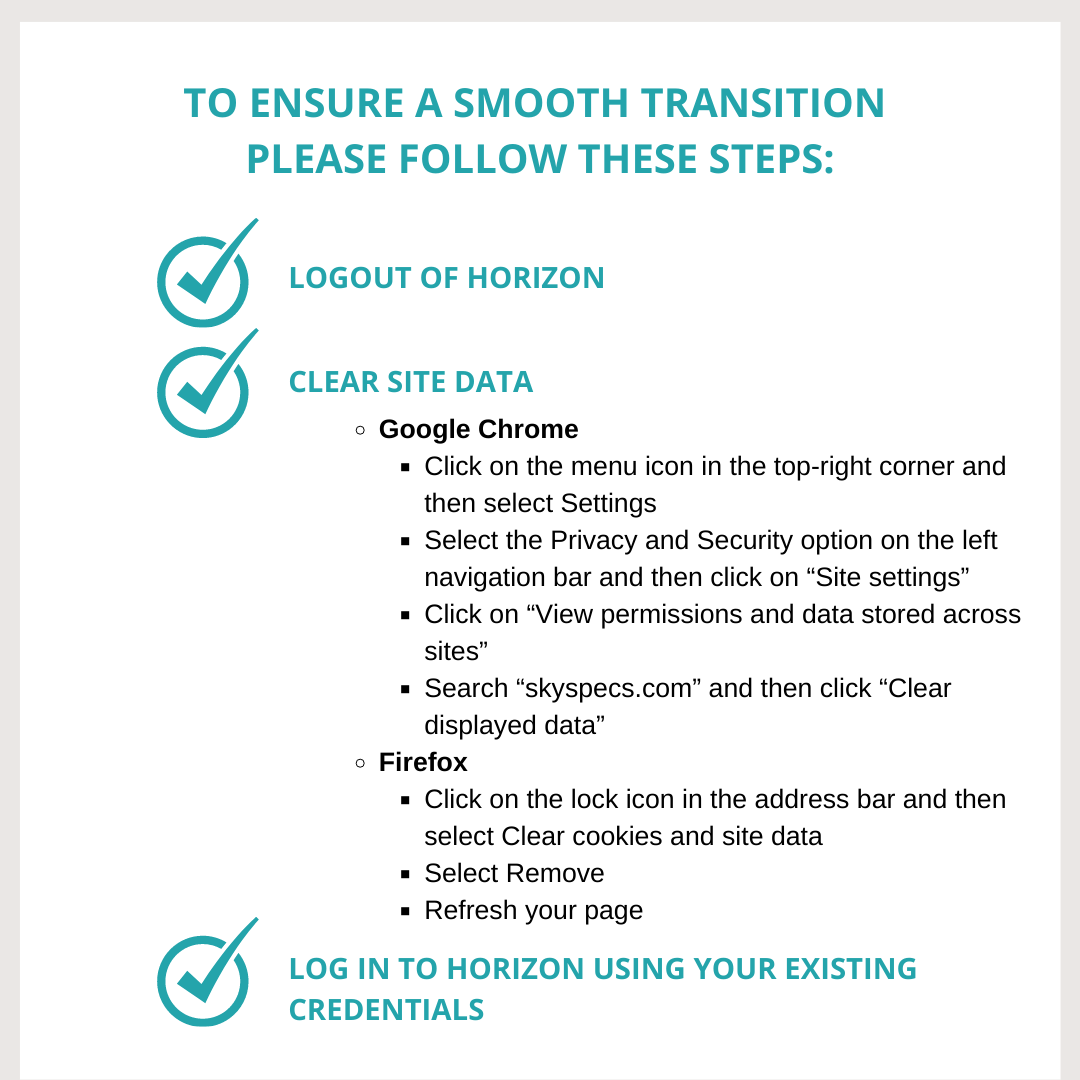 Why this change is important
Our new login system offers a more modern and secure user activation process.
This transition is a step in the direction of bringing all of our products onto the same platform to support new workflows.
This is a step towards being able to offer enterprise single sign-on (SSO) and multi-factor authentication (MFA).
We can now offer Sisense single sign-on (SSO). This has been a popular request from our analytics users and we are excited to now make it available with our new login system.
As always, if you have questions, issues, or any product feedback please contact us at support@skyspecs.com.
Thank you,
SkySpecs Product Management Team
www.skyspecs.com